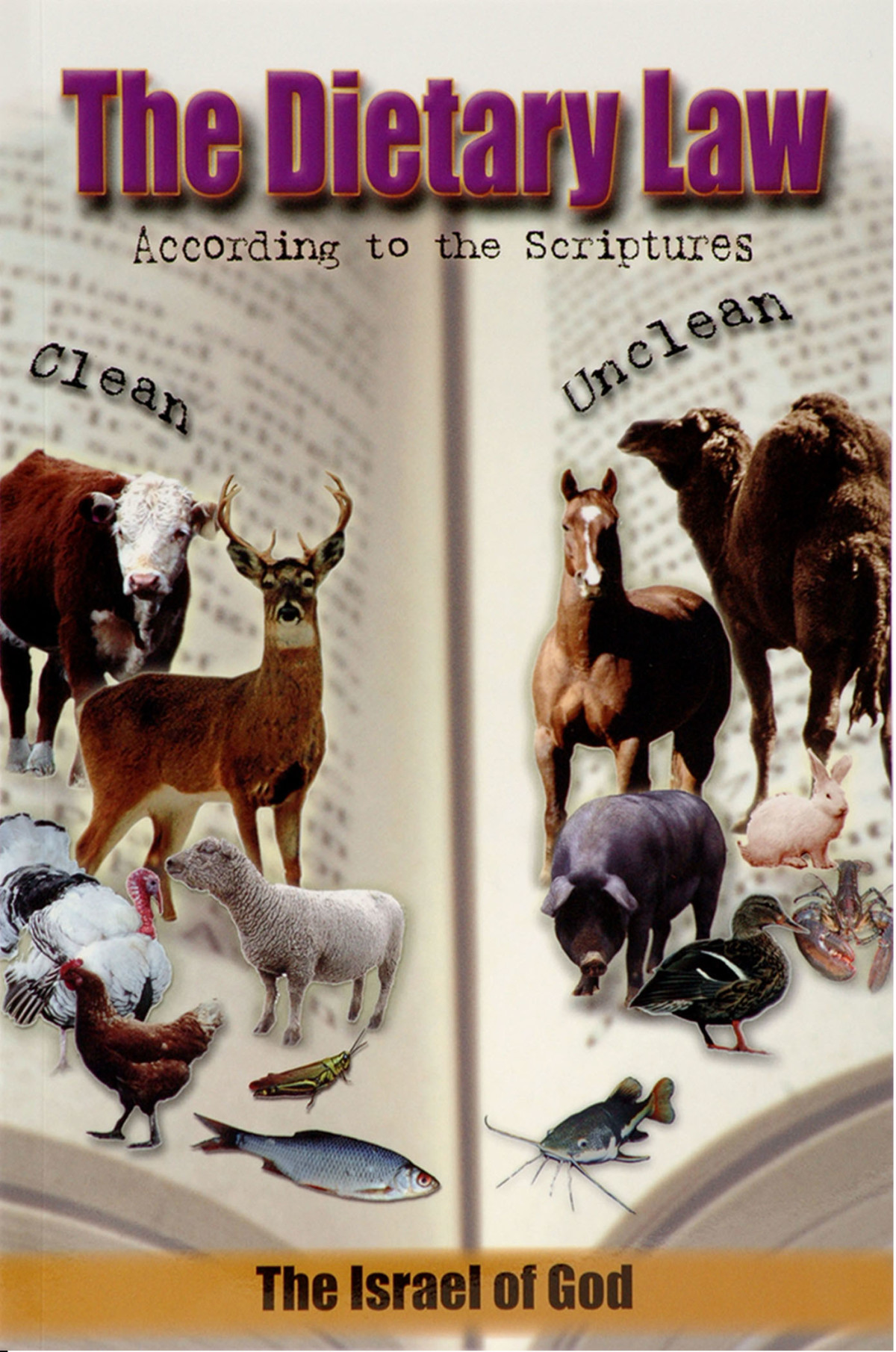 Videos:
THE DIETARY LAW
Contrary to popular belief, God's dietary law is still required under the New Covenant. God's laws are everlasting and he has sanctified which animals can and cannot be eaten through his Word. There are consequences for breaking God's Laws, even his dietary law as the Bible reveals.
Teacher: Brother Buie
Church: The Israel of God
Text Lesson Notes – The Dietary Law
Preacher, if tithes are still good, why not God's Dietary Laws?

The Clean and Unclean 
What about the dietary laws of the Old Testament do they apply to us today?
Many people think the dietary laws of the Old Testament do not apply to us today. In this lecture, Walter Veith explains what was unclean then is still unclean now, and what was clean then is still clean now. Using his scienti¬fic background, Dr. Veith explores various animal categories like herbivores, omnivores, ¬fish, birds, and insects, and offers insights into their anatomies and digestive systems. Learn what the laws in Leviticus say about which animals are unclean and why God would give us these restrictions for our own health.
The Dietary Law 
BT Daily: God's Dietary Food Laws – For Jews Only?
Is there any indication that God's dietary food laws apply to everyone? Aren't they just for the Jewish people?
Text:
Lesson(s):
Article(s):
Does the New Testament Abolish Meat Distinctions?
http://www.ucg.org/booklet/what-does-bible-teach-about-clean-and-unclean-meats/does-new-testament-abolish-meat-distinct/
Clean and Unclean Food Product List