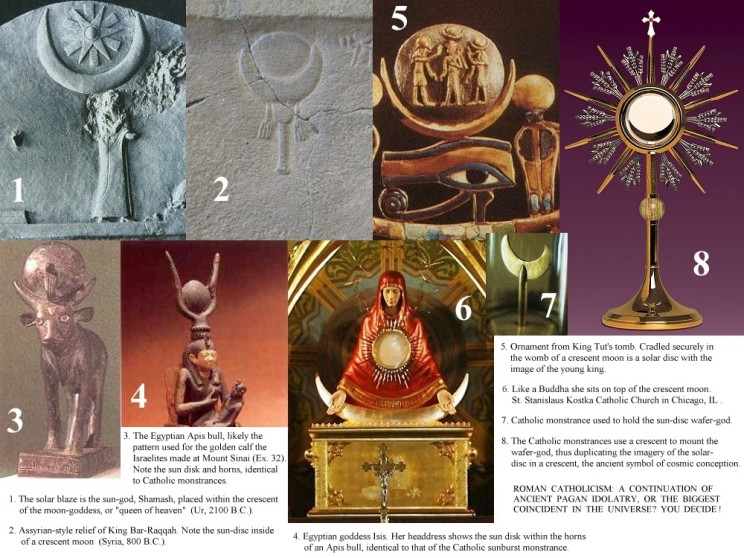 Mystery Babylon The Great!
This eye-opening Bible and history lesson clearly exposes the church of Rome as the false abominable church known as the Mother of Harlots. The whole world has been deceived by the false pagan doctrine of this institution. You may be surprised to find out how many denominations actually falls under the brand of "Roman Christianity".
Teacher: Brother Daniel
Church: The House of Jacob
Text Lesson Notes – Mystery, Babylon the Great
 Israel, The Bride of Jesus, Rome The Whore
Teacher: Brother Elijah
Church: Israel, The Church of Jesus
Lesson Notes:

LA_Sabbath_Lesson_Bride_Whore.
Historical_ref_Mother Church
Historical Ref_The Middle Ages -His. Ref.
Historical_ref_Mother Church_Chart (1)
Historical Ref_ "No Salvation Outside Catholic Church" -His. Ref.
The Big Switch 
God had his prophets to foretell that a blasphemous organization being led by Satan would deceive the world by switching God's laws and ordinances with Babylonian customs and observances.
Teacher: Brother Buie
Church: The Israel of God
Text Lesson Notes – The Big Switch
The Mystery of Iniquity 
Definition of Iniquity – A gross evil, wickedness, or sin. Definition of Mystery – That which is not understood until it is revealed. This lesson delves deep into the Bible and History to reveal the Babylonian origins of the pagan ideologies and customs which accounts for the state of confusion, evil, chaos, and death in world.
Teacher: Brother Andrew
Church: The Israel of God
Text Lesson Notes – The Mystery of Iniquity
The Wine of Babylon / Total Onslaught
In this video, the ancient religion of Babylon and its origins are traced through historic time to the very time in which we live. It is clearly revealed how this ancient religion is alive and well in religious systems of our day, dressed in a garb to suitably camouflage it from the eyes of the casual observer. This presentation by Walter Vieth reveals paganism in the most powerful church in the world.
Israel, Gods Church Replaced By A False Church, Rome Part 1