We're back for another installment of "The Biblical Origins of Slang"! Check it out….
The Origin of
f
"
Selling Wolf Tickets
"
Isaiah 59: 11 We roar all like bears, and mourn sore like doves…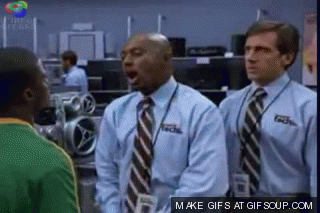 The Origin of "
Keepin' It Real
"
John 4:16 Jesus saith unto her, Go, call thy husband, and come hither. 17 The woman answered and said, I have no husband. Jesus said unto her, Thou hast well said, I have no husband: 18 For thou hast had five husbands; and he whom thou now hast is not thy husband: in that saidst thou truly.

The Origin of "
Man Up
"
I Kings 21: 4 And Ahab came into his house heavy and displeased because of the word which Naboth the Jezreelite had spoken to him: for he had said, I will not give thee the inheritance of my fathers. And he laid him down upon his bed, and turned away his face, and would eat no bread. 5 But Jezebel his wife came to him, and said unto him, Why is thy spirit so sad, that thou eatest no bread? 6 And he said unto her, Because I spake unto Naboth the Jezreelite, and said unto him, Give me thy vineyard for money; or else, if it please thee, I will give thee another vineyard for it: and he answered, I will not give thee my vineyard. 7 And Jezebel his wife said unto him, Dost thou now govern the kingdom of Israel? arise, and eat bread, and let thine heart be merry: I will give thee the vineyard of Naboth the Jezreelite.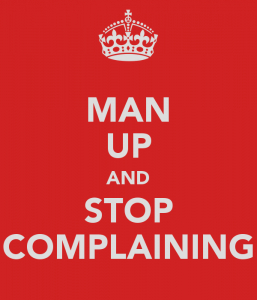 The Origin of "
Flossing
"
Matthew 23:5 But all their works they do for to be seen of men: they make broad their phylacteries, and enlarge the borders of their garments, 6 And love the uppermost rooms at feasts, and the chief seats in the synagogues, 7 And greetings in the markets, and to be called of men, Rabbi, Rabbi.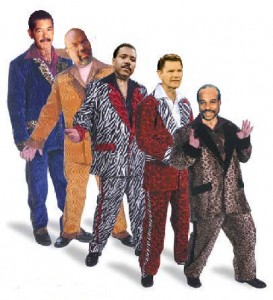 The Origin of "
Kick Rocks
"
I Samuel 25: 8 Ask thy young men, and they will shew thee. Wherefore let the young men find favour in thine eyes: for we come in a good day: give, I pray thee, whatsoever cometh to thine hand unto thy servants, and to thy son David. 9 And when David's young men came, they spake to Nabal according to all those words in the name of David, and ceased. 10 And Nabal answered David's servants, and said, Who is David? and who is the son of Jesse? there be many servants now a days that break away every man from his master. 11 Shall I then take my bread, and my water, and my flesh that I have killed for my shearers, and give it unto men, whom I know not whence they be?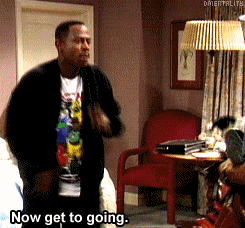 The Origin of "
Whispering Sweet Nothings
"
1 Samuel 1: 8 Then said Elkanah her husband to her, Hannah, why weepest thou? and why eatest thou not? and why is thy heart grieved? am not I better to thee than ten sons?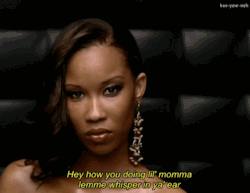 The Origin of the "
Magical Negro
"
Genesis 41: 9 Then spake the chief butler unto Pharaoh, saying, I do remember my faults this day: 10 Pharaoh was wroth with his servants, and put me in ward in the captain of the guard's house, both me and the chief baker: 12 And there was there with us a young man, an Hebrew, servant to the captain of the guard; and we told him, and he interpreted to us our dreams; to each man according to his dream he did interpret. 13 And it came to pass, as he interpreted to us, so it was; me he restored unto mine office, and him he hanged. 14 Then Pharaoh sent and called Joseph, and they brought him hastily out of the dungeon: and he shaved himself, and changed his raiment, and came in unto Pharaoh.