If you've landed on Lines and Precepts, you most likely understand and believe in the validity of the Holy Bible. It is indeed one of the greatest stories ever written and is the world's best-selling and most widely-distributed non-fiction book.
But, did you know that it is also the source of American urban lingo? Don't believe us? Check out this preliminary list of sayings that would rightly fit in the Urban Dictionary:
The Origin of "
Kill em With Kindness"
Proverbs 25: 21-22 (KJV): 21 If thine enemy be hungry, give him bread to eat; and if he be thirsty, give him water to drink: 22 For thou shalt heap coals of fire upon his head, and the Lord shall reward thee.

The Origin of "
Pretty Boy

"

2 Samuel 14: 25-26 (KJV): 25 But in all Israel there was none to be so much praised as Absalom for his beauty: from the sole of his foot even to the crown of his head there was no blemish in him. 26 And when he polled his head, (for it was at every year's end that he polled it: because the hair was heavy on him, therefore he polled it:) he weighed the hair of his head at two hundred shekels after the king's weight.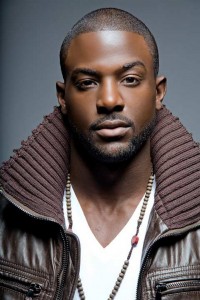 The Origin of "
Don't Talk About It, Be About It

"

1 John 3: (KJV) 18 My little children, let us not love in word, neither in tongue; but in deed and in truth.

The Origin of "
Joaning (also, Clownin')

"

2 Kings 2: 23 (KJV): 23 And he went up from thence unto Bethel: and as he was going up by the way, there came forth little children out of the city, and mocked him, and said unto him, Go up, thou bald head; go up, thou bald head.

The Origin of the "
Side-Eye

"

I Samuel 18: 8-9 (KJV): 8 And Saul was very wroth, and the saying displeased him; and he said, They have ascribed unto David ten thousands, and to me they have ascribed but thousands: and what can he have more but the kingdom? 9 And Saul eyed David from that day and forward.

The Origin of "
Jocking

"

I Samuel 18: 6-7 (KJV): 6 And it came to pass as they came, when David was returned from the slaughter of the Philistine, that the women came out of all cities of Israel, singing and dancing, to meet king Saul, with tabrets, with joy, and with instruments of musick. 7 And the women answered one another as they played, and said, Saul hath slain his thousands, and David his ten thousands.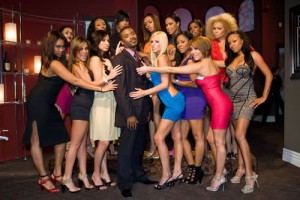 Now this is proof that we're living in "bible days"! Want more? Stay tuned for part two of The Biblical Origins of Slang…