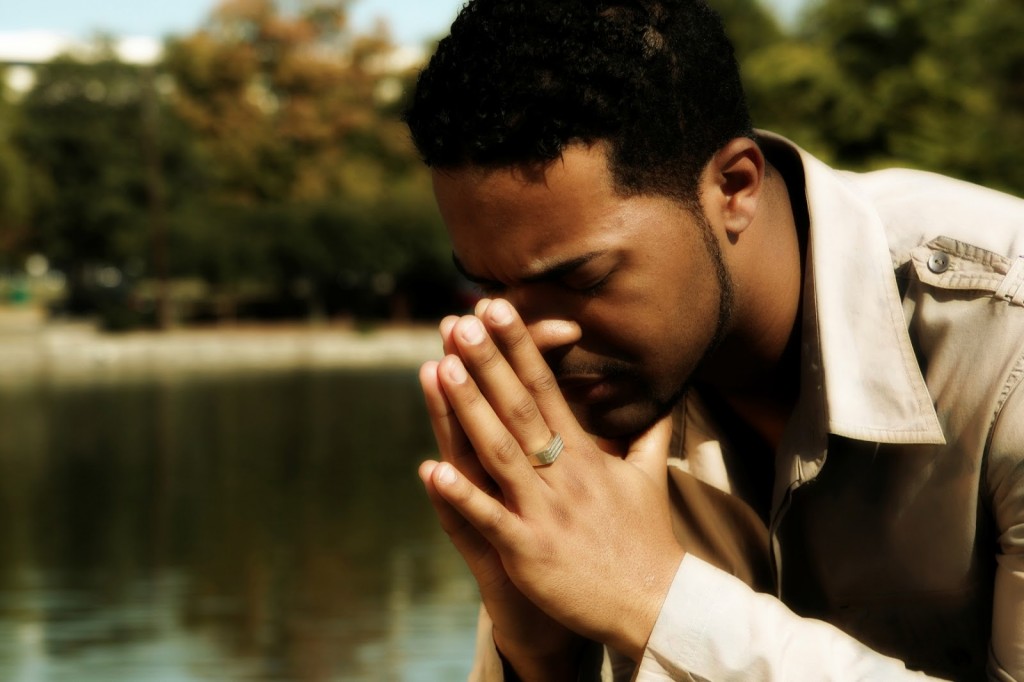 Have you ever prayed for something and did not get what you prayed for? I know what it feels like. At different stages in my life, I have wondered why I did not get what I prayed for. It can be quite frustrating, especially when we "think" we deserve it.
During my walk with Christ, I have realized that there are a few reasons why our prayers do not get answered. Here are just three reasons followed by some food for thought to find out why.
Reason #1 – What we prayed for did not match up with God's will:
1 John 5:14
King James Version (KJV)
14 And this is the confidence that we have in him, that, if we ask any thing according to his will, he heareth us:
We need to always remember what is written in Isaiah 55. God's ways, our not our ways, and his thoughts are not our thoughts. It should put things in perspective when we ask the almighty God for anything.
We need to remember that God always knows whats best, just like how good parents know what is best for their growing child. With this in mind, it would behoove us to make sure that whatever we ask from our heavenly Father, is according to "his will".
Reason #2 – We probably were not or are not keeping God's laws, statutes, and commandments:
Proverbs 28:9
King James Version (KJV)
9 He that turneth away his ear from hearing the LAW, even his prayer shall be abomination.
Now, I know you may be thinking – "Well, that was the old testament". You would be spot on. But guess what, we still have to keep God's laws! (For more information on the laws Christians need to keep under the new covenant, check out our page)
This is why the apostle Paul said:

Romans 2:12-14
King James Version (KJV)
12 For as many as have sinned without law shall also perish without law: and as many as have sinned in the law shall be judged by the law;
13 (For not the hearers of the law are just before God, but the doers of the law shall be justified.
So not only do we have to hear the law as King Solomon showed us, but we need to be sure to do/keep the law if we want to be justified!
John lets us know the same thing:
1 John 3
King James Version (KJV)
22 And whatsoever we ask, we receive of him, because we keep his commandments, and do those things that are pleasing in his sight.
Reason #3 – We did not pray to the Father, in Jesus' name:
John 15:16
King James Version (KJV)
16 Ye have not chosen me, but I have chosen you, and ordained you, that ye should go and bring forth fruit, and that your fruit should remain: that whatsoever ye shall ask of the Father in my name, he may give it you.
Most people know that when Jesus died for our sins he rose back to heaven and is now sitting on the right hand of the Father (Acts 2). But many do not know what he is doing for us up there. When Jesus died and rose back to be with the Lord, he became our mediator/intercessor, and high priest (See the Book of Hebrews).
He is the one that is asking the Father for forgiveness on our behalf. He experienced what it was like to be flesh and blood so he can petition to the Lord to have mercy on us. He understands our trials and tribulations and he wants to help us according to the order that him and the Father setup.
Therefore, whatever we ask the Lord Jesus, he consults the Father. If what we petition to Jesus is sincere and aligns with the Fathers will, then it will be done:
John 14:13-16
King James Version (KJV)
13 And whatsoever ye shall ask in my name, that will I do, that the Father may be glorified in the Son.
14 If ye shall ask any thing in my name, I will do it.
15 If ye love me, keep my commandments.
16 And I will pray the Father, and he shall give you another Comforter, that he may abide with you for ever;
Again, we see how  important it is to keep God's commandments. If we love God, we will prove it. It is no different to a relationship with a child and their parents.
All good parents have rules for their household. Parents also expect their children to obey those rules. If  a child loves, honors, and respects their parents, then they will keep the rules of the house. When they do this, it proves to the parents that they are loved and respected. Usually, children that do not keep the rules of their parents house, gets punished.
It is no different with us.
This is why the Lord setup the lake of fire. It will be difficult for a child to get something from their parents when they do not do their chores, or break curfews. But if that child is obedient and reasonable, then the parent is more likely to listen to the desires of the child and will gladly reward the child.
In this vein, here is a great lesson by Brother Elijah from Israel, the Church of Jesus on the relationship between prayer and our works.